Looking Ahead for a Wine Tour – Here's Why You Need To Hire a Limo Service!
April 28, 2023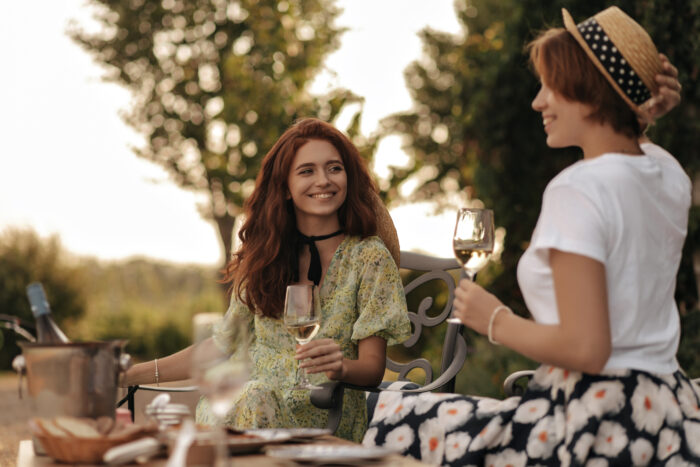 All of a sudden, there is a great rush for wine tours in general, especially in the Long Island area. Apart from offering everyone an opportunity to enjoy scenic beauty, these tours offer an opportunity to wine connoisseurs a chance to taste the finest of wine. But with so many wineries to visit, it can be difficult to navigate through the winding roads and traffic. This is where hiring a limo service can make all the difference.
Not only will it make your wine tour easy and comfortable, but it will also add an element of luxury to your experience. A wine tour is a perfect way to relax, unwind, and taste some of the best wines in the region. With a professional limo service, you can sit back, relax and enjoy the scenic beauty of Long Island while sipping on some of the best wines.
Here are three reasons why hiring a limo service for an easy wine tour in Long Island is a smart choice for your next wine tour:
When planning a wine tour, the last thing you want is to worry about transportation. A wine tour is supposed to be a relaxing and enjoyable experience, and that's why hiring a limo service is the best option. With a limo service, you don't have to worry about driving, parking, or navigating unfamiliar roads. The chauffeur will take care of everything, allowing you to sit back and enjoy the ride. Plus, with a limo, you can also enjoy some wine during the tour, as you won't be behind the wheel.
Customizable Itineraries:
Another benefit of hiring a limo service for your wine tour is the flexibility in creating a customized itinerary. Most limo services offer pre-planned wine tours, but you can also create your own itinerary. You can choose which wineries to visit, and how long to spend at each location, and even add in other stops, such as a visit to a local restaurant or a scenic overlook. With a limo service, you have complete control over the itinerary, ensuring that your wine tour is tailored to your preferences.
When visiting a new area for a wine tour, it can be challenging to know where to go and what to see. Hiring a limo service with expert local knowledge can be a game-changer. The chauffeur will not only provide transportation, but they can also serve as your personal guide, offering recommendations on the best wineries to visit, the best routes to take, and the best times to visit. They can also provide insight into the history and culture of the area, making your wine tour a more enriching experience.
So, What Next?
By all accounts, it seems hiring a limo service for an easy wine tour in Long Island NY is the perfect way to have a good time with friends and family. These tours present a fresh new perspective and lets you know more about the various aspects of winemaking. At Five Towns Limo, we offer expert local knowledge, flexible itineraries, and professional chauffeurs to ensure that your wine tour is a success. Contact us today to learn more about our wine tour services and to start planning your perfect Long Island wine tour.